The camp is situated in the idyllic surroundings of Strunjan Bay, not far from Piran and Portorož. Strunjan Park offers its visitors plenty of opportunities for an unforgettable vacation at every step.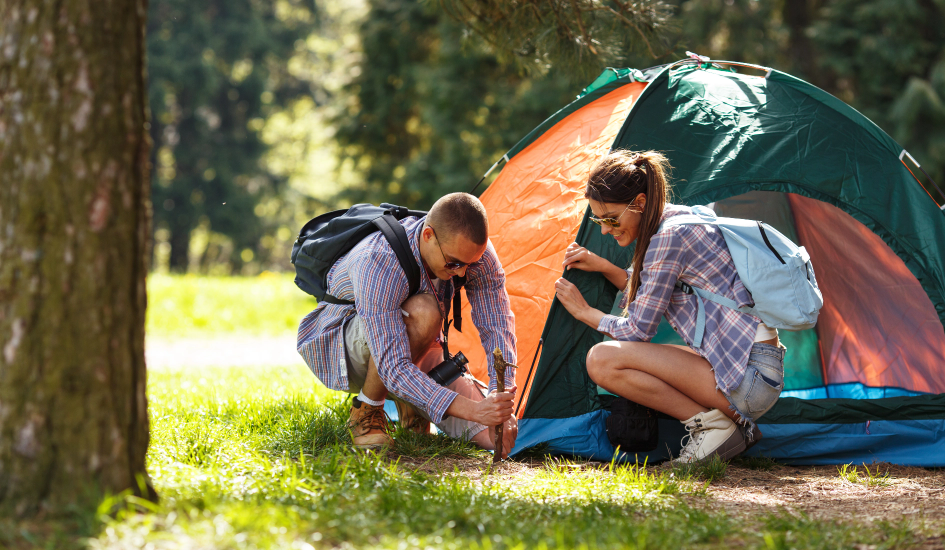 In the lagoon, there are abandoned small salt pans that are important for naturalists, as they provide a habitat for characteristic plants and animals adapted to the conditions of mixed saltwater and freshwater.
The campsite has approximately 150 pitches dedicated to trailers and motorhomes. On the hill above the campsite, there is a tent area with space for about 50 tents, offering a beautiful view of the Strunjan salt pans and Strunjan Bay.
The campsite offers the following facilities to its guests:
Heated/air-conditioned sanitary facilities (shower cabins, toilets), chemical toilets, separation of kitchen and other waste, washing machine, disabled toilet
Electrical connections 6A/10A
Children's playground
Restaurant within the campsite
Free entry to the beach of Hotel Krka for campsite guests
Free Wi-Fi (available in designated areas of the campsite)
Dogs are allowed on a leash (additional fee)
Store located approximately 150m from the campsite
Entrance to the campsite under video surveillance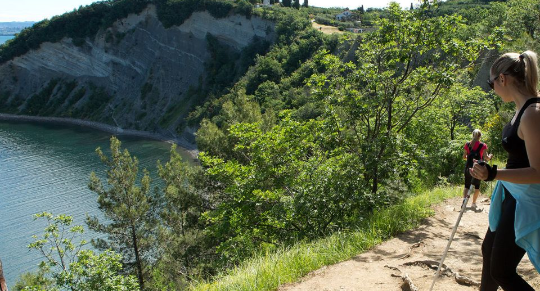 Strunjan Camp is located within the Strunjan Landscape Park. The park area encompasses the entire Strunjan Peninsula, from Simon's Bay to the mouth of the Strunjan Stream (Roje), including a 200-meter strip of sea, the inner part of Strunjan Bay, Strunjan Saltpans, and Stjuža Lagoon. Nature lovers will certainly be delighted.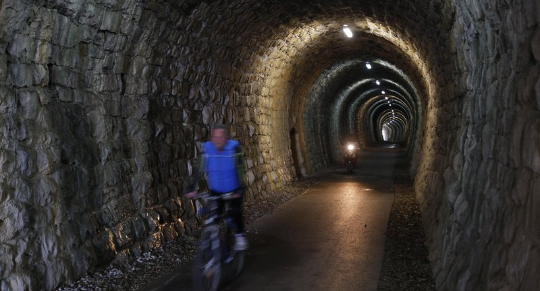 Porečanka - Parenzana was a narrow-gauge railway, also known as Istrijanka, that ran from Trieste to Poreč, with initial plans to extend it to Kanfanar. Along the route, there are still visible pillars that marked the track and bear the inscription TPC (Trieste – Poreč – Canfanar). Economically, it was of great importance as it contributed to the expansion of crops and, of course, wine production. Today, a cycling route called the "Path of Health and Friendship" follows the old route of Porečanka, connecting the Slovenian-Italian and Slovenian-Croatian borders. Nature lovers will certainly enjoy it.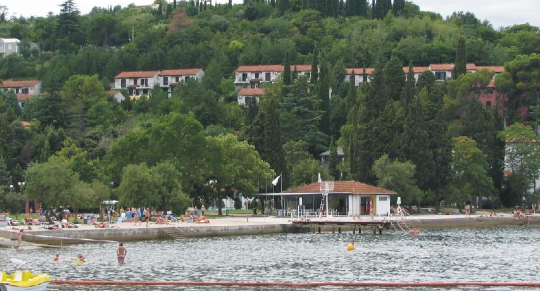 The proximity to the sea offers not only swimming but also opportunities for various water sports. The nearby natural spa provides pools, saunas, fitness facilities, tennis courts, beach volleyball, basketball, mini-golf, and more. In the surrounding area, there are numerous options for walks and cycling along the former railway paths.